There are many ways for businesses to experience a disaster. Server failures can have a significant impact on productivity, changes in markets, consumer behaviour and legal policy can disrupt your normal course of operations or you could be the victim of a successful cyberattack.
Then there are natural disasters such as fire, flood, earthquakes, hurricanes and tornadoes that devastate your business premises and prevent your employees from accessing mission-critical data.
The core purpose of a disaster recovery plan is to plot a course of action that enables you to get your business back up and running at the earliest possible convenience.
According to IT support providers Micro Pro, a disaster recovery plan should detail achievable solutions that:
Minimise downtime
Prioritise mission-critical data
How to remain function with the least amount of disruption
Assess the potential risks
How to best protect the sensitive data of your customers
Maintain lines of communication with customers, remote employees and supply chains
Prevent the potential of paying ransomware
How to ensure you are GDPR compliant and avoid penalties
Risk Assessment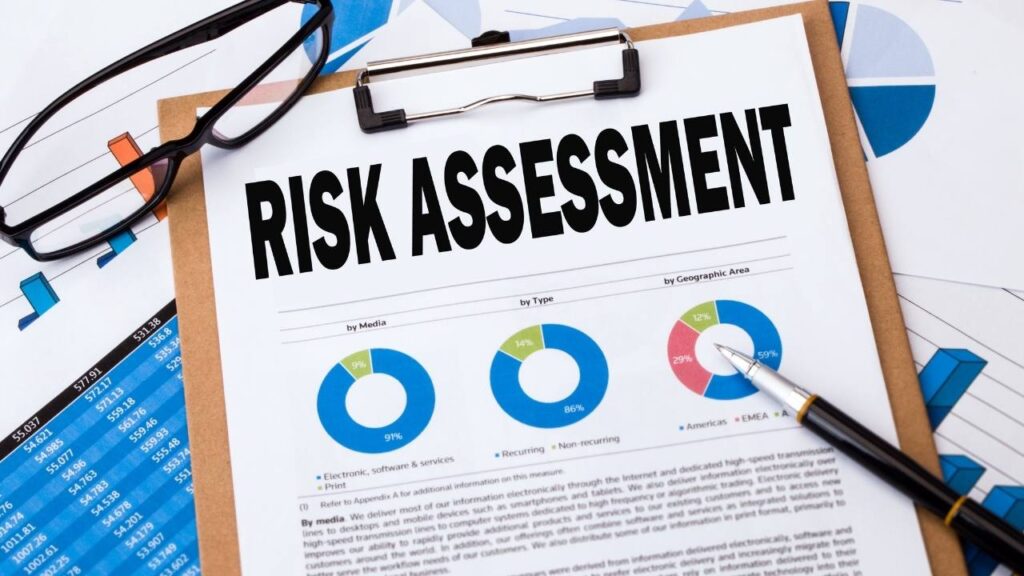 Before you can implement an effective disaster recovery plan, you need to perform a risk assessment to determine which potential disasters you need to plan for.
This will vary from one company to the next, mostly dependent on where you live. For example, some locations are more or less likely to suffer natural disasters than others.
As an insight, the most likely scenarios that spiral a business into disaster recovery mode are:
Cyberattack
Natural disaster (fire, hurricane, flood)
Human error
Cashflow
A significant dip in sales
Personal injury claim against you
Intellectual property claims against you (copyright, plagiarising)
A public scandal that damages your reputation
Fraud (internal or external)
Determine Mission Critical Data
The focus of a disaster recovery plan is business continuity. Before implementing your plan you need to know which tools and equipment you will need to remain operational and how you can do that.
For example, businesses that rely on digital technologies to be profitable will need an IT infrastructure that enables them to recover lost data and a means to access it.
The obvious solution in the modern business age is cloud computing. Storing data in a remote cloud server enables you to recover data quickly and get your business operational with a minimal amount of downtime.
However, simply storing data in the cloud is not enough. You also have to ensure that you are performing cloud backups and ensuring your cloud servers are properly secured and capable of preventing a cyber attack.
A disaster recovery plan should also include a list of assets you will require to ensure your business can remain operational. That may mean switching to a Bring Your Own Device (BYOD) policy. In which case, you will also need to determine how a BYOD policy will look.
Outlining timescales is also an important factor in relation to maintaining operations. When determining what is mission-critical, you should also estimate how long your business can survive without being operational.
Include a 'Recovery Point Objective' (RPO) which underscores a maximum time span that you are prepared to absorb should your business suffer a disaster. How much time can you afford to be without operations?
RPO ties into RTO – 'Recovery Time Objective'. This metric determines a time-sensitive target for recovering the tools you need to get your business back up and running.
Delegate Responsibilities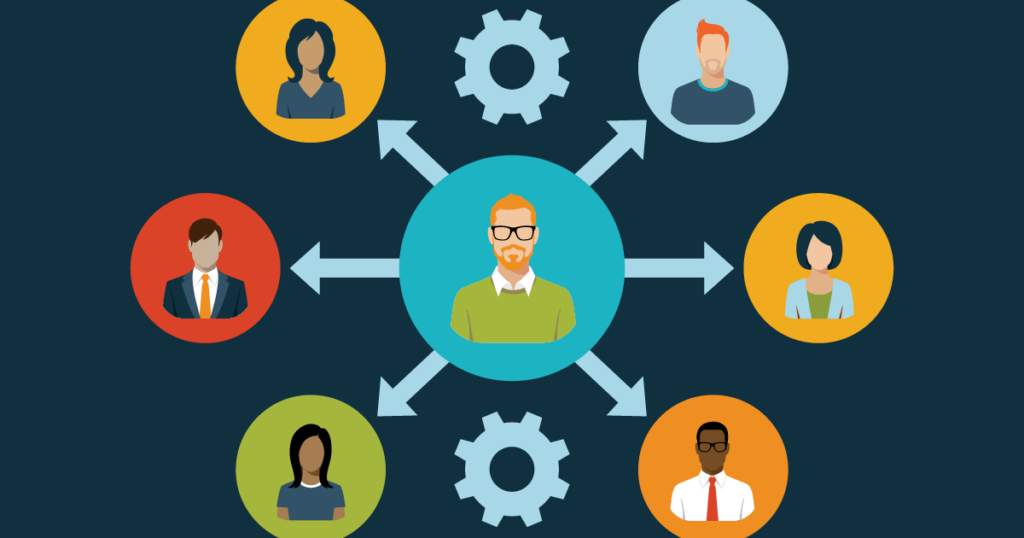 Implementing a disaster recovery plan will need the relevant experts to oversee the recovery process. This will mean appointing various personnel across the business to put a plan of action in place and to communicate to all relevant parties.
When appointing relevant personnel, list a job title rather than an individual in your existing workforce. A disaster recovery plan will be in place for decades whereas members of your staff will leave.
Whoever is appointed to fulfil a particular role will be responsible for informing team members, middle managers and c-suite executives of the plan of action and the progress. They will also be responsible le for delegating certain tasks to other team members.
It's worth noting the CEO doesn't have to be the first person to be notified of a disaster. For example, if there is a power outage and your IT infrastructure goes down, the IT manager is best placed to fix the issue.
Likewise, if your office premises is flooded, the HR or office manager is best placed to deal with the relocation of employees. The first role a CEO plays is to handle communications and inform the wider workforce of the issue and the subsequent recovery plan.
Test Your Recovery Plan
The only way to determine whether you can implement an effective recovery plan is to test it. A test will include actually responding to potential failure points to identify if anything can go wrong with the solution or if other obstacles could arise.
Testing your plan will also help you to determine whether you will be able to make the business operates within the estimated timeframe you have set out in the recovery plan.
Performing a test will also enable you to discover if you are lacking any business resources that prevents you from successfully executing your recovery plan. Moreover, it will help to shape and strengthen your disaster recovery response moving forward.
For example, a key attribute to disaster recovery is disaster prevention. Cybercrime is a prime example here. If you have a solid strategy that enables you to defend your business against a data breach, there is less risk of a disaster like ransomware.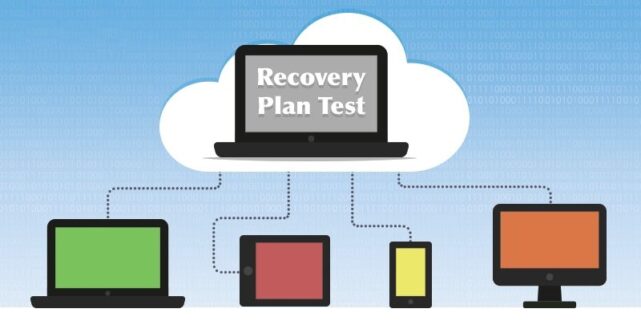 Cloud-based solutions also ensure your workforce will be able to access data from anywhere and significantly minimise the amount of downtime. If your staff has to work from home, you may also want to install a virtual desktop (VDs) to create a secure environment. VDs add another layer of protection on top of your foundational cyber defences.
Implementing an effective recovery plan looks different for every company, but if you structure your plan as outlined above, it will make it easier for you to make tough decisions, create an outline and refine your disaster recovery plan until it is workable.